Luther Campbell States That He Has Yet To Receive A Check For French Montana's "Pop That"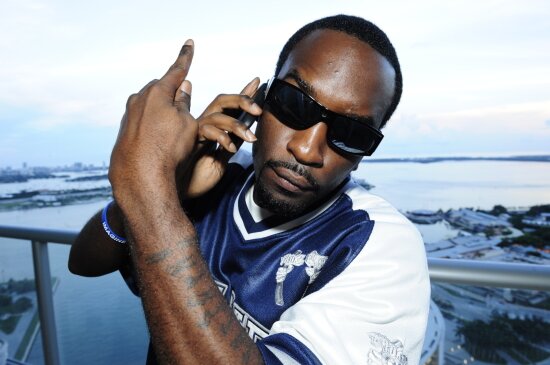 Luke Campbell produced French Montana's "Pop That," and he knew it would be a hit the moment he heard it.
Luke is still waiting for his check for the single and it also features a sample from Luther "Uncle Luke" Campbell's "I Wanna Rock." They also joined Montana onstage at the 2012 BET Hip Hop Awards for a performance of the song. Even though they performed together Luke didn't receive any monetary compensation for his contribution to the record.
Luke revealed this news on MTV's Rap Fix while appearing on the red carpet last Saturday, September 29.
"Aw man, when I heard the song I said, 'Oh this is a hit' and the next thing I said 'Well, where's my check?' Ain't nobody told me about my check yet," Luke explained. "I have not gotten the check yet so I'm looking for the check. I'mma talk to Diddy in the back about it, after we perform."
The track single "Pop That" will be featured on the Maybach Music Group and Bad Boy artist's debut album, Excuse My French, which is to drop before the year is up. As of now nobody has responded to Luke's claims of nonpayment.
Photo Credit:nervedjs.ning.com