Playboy's Sexy Girls Next Door: Twins Karissa and Kristina Shannon (Photos)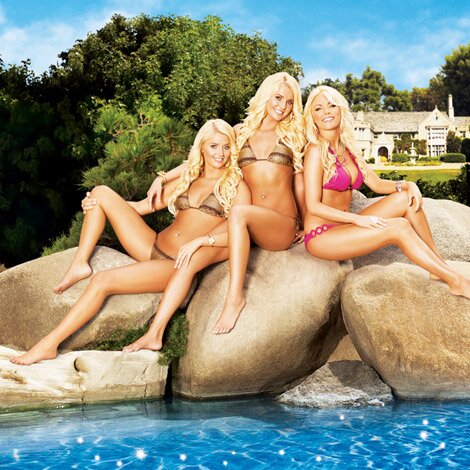 The E! reality television series 'Girls Next Door' is back with Hugh Hefner's hot new girlfriends, Crystal Harris, 22, and the sexy Playboy Playmate twins Karissa Shannon and Kristina Shannon, 19, who all stars in the sixth season of 'Girls Next Door,' which premiered last week on Sunday (Oct. 11).

Yes, you heard right, if you thought it couldn't get any better for Hugh Hefner with girlfriends Holly Madison, Bridget Marquardt, and the sexy Kendra Wilkinson (who now goes by Kendra Baskett, the sexy new wife of Colts NFL wide receiver Hank Baskett on her new self-entitled reality TV show Kendra) then you'd better think again!
Now living in the Playboy Mansion with all the rest of the sexy Playboy bunnies along with their new boyfriend Hugh Hefner, the stunning Crystal Harris and Twins Kristina & Karissa Shannon are more than a mouthful to say!
Check out pictures and video of Hugh Hefner's newest girlfriends, Crystal Harris and the Playboy Twins Kristina & Karissa Shannon, the new Girls Next Door of the Playboy Mansion: