Konvict Hip Hop Artist, Dolla, Gunned Down After First Twitter Post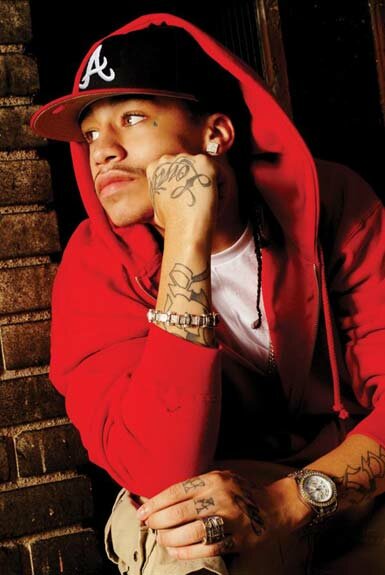 Dolla, real name Roderick Anthony Burton II, 21, a recording hip hop artist on Akon's label Konvict Muzik under Jive Records as well as independent label, The Gang Entertainment, was shot and killed in a high-profile shooting on Monday (May 18, 2009) at the Beverly Center Mall located at the edge of West Hollywood and Beverly Hills in Southern California.

While details of the victim, Dolla, and more were not immediately available the day of the shooting, a live stream of the Beverly Center shooting was made available at ABC7 revealing that the Los Angeles Police Department, who responded on Monday afternoon to reports of an shooting, had began blocking all entrances and exits to the mall following the apparent shooting which reportedly occurred in the parking structure at the Beverly Center around 3pm.
HipHopRX.com has learned that hip hop artist Dolla was reportedly in Los Angeles to begin recording tracks for his first album, "Dollar And a Dream," due out later this summer, and was accompanied by another rapper, D.J. Shabbazz, and a fellow Jive Recording artist, Scrapp DeLeon, who were waiting for valet when Dolla, standing near a valet stand at the La Cienega Boulevard entrance of the mall, was reportedly gunned down.
According to Dolla's publicist, Sue Vannasing, who confirmed to the newspapers that it was Dolla who was shot, her client (Dolla) had been shot in the head.
Two suspects, one possibly a woman, in the shooting, who were believed to have been driving a Nissan Altima and silver Mercedes, reportedly fled the scene in the direction of Beverly Hills, according to LA Times and police are now questioning a man found with a loaded 9mm handgun in the ticketing area of Los Angeles International Airport (LAX) in the deadly shooting.
Though LAPD aren't naming names, TMZ has identified the suspect in question as Aubery Berry, 23, who was booked on unspecified charges into Los Angeles County Jail early Tuesday morning on $1 million bail.
Allegedly, the shooting occurred during a group argument and scuffle between Dolla and his camp and other passengers on their flight from Atlanta to Los Angeles, which possibly involved a knife confrontation during the strife as well.
News of the shooting and death of Dolla quickly spread via Twitter, where the hip-hop community is still reacting to, and where, ironically, rapper Dolla had opened an account just hours before the shooting.
"About to try out this twitter thing," the rapper posted via his Twitter, just hours before the shooting, followed by "checc my page out too, www.myspace.com/dolla."
A solo music artist with a modeling contract for P. Diddy's clothing line, Sean John, Dolla is best known for his single "Feelin' Myself," which was featured in the 2006 dance film Step Up. Dolla would go on to collaborate with Akon on his first single "Who The F-ck Is That?" featuring T-Pain and, before that, reportedly played talent shows and showcases as a member of a group called Da Razkalz Cru. The young hip hop artist reportedly signed to Akon's Konvict Muzik label in 2007.
Before the fame, rapper Dolla's life reportedly somewhat revolved around great distraction including death. Born in Chicago in 1988, Dolla was first in the presence of death from birth as he reportedly had a twin who died at birth. The rapper allegedly moved to Atlanta when he was five after his father committed suicide shooting himself in front of young Burton and his sister who, herself, is reportedly incarcerated. On top of that, Burton (Dolla), himself, has reportedly been shot before, previous to this incident.
While police still investigate the shooting and seek out any other suspects, Dolla's funeral is expected be held in Atlanta, the current hometown of Burton's mother, Joyce Burton, according to Dolla's publicist Vannasing.