MC Hammer Is Back; New Video "Bring Our Brothers Home"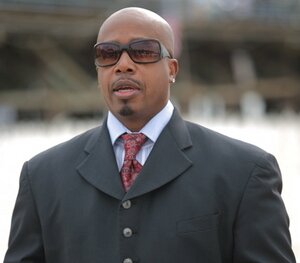 MC Hammer's is back to give Bush a message about our soldiers who are in Iraq with his video "Bring Our Brothers Home". Although the singer for the song could have been a little better, it'll do for what he's trying to accomplish.
If you listen long enough to his rap, you'll come to realize like us that he sounds a little like ….. Xzibit. The video had it's premier on MTV's Overdrive at the end of May. Check it out.