Curren$y Updates Fans On His Collaboration With Wiz Khalifa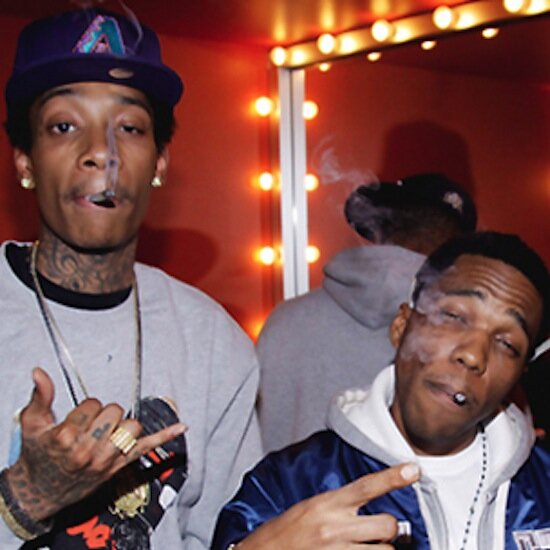 Curren$y has updated his fans about his mixtape with Wiz Khalifa. The mixtape is titled "Live in Concert," and will be hitting stores soon. Wiz Khalifa fans and Curren$y fans have been waiting a year for their mixtape to drop.
In a recent interview with 2DopeBoyz, Curren$y explained that even though Wiz Khalifa's best efforts on the mixtape, it's still being held for sample clearing issue. While the mixtape is being held, Curren$y also stated that they're doing their best to put the project out for the fans. As a bonus for fans Curren$y will be releasing his "New Jet City" for free as a thank you present for his fans.
"We're fighting so hard for the Live in Concert project, " he said. "We're trying got hurry up and pay them for clearances and put it out, 'cus that shit was done when my leg was broken. It's like, we got so much shit done, I'm going through songs on the hard drive to complete New Jet City. That's gonna be the next project. I'm debating – I might put it out for free. I was gonna put it out retail, but I'm figuring since everything's going with Live in Concert and there's been so many hold-ups…I might give them a record…it'll drop probably in the next couple of weeks. I just gotta think of a cool date, that's all."
Photo Credit: karencivil.com