Pusha T Explains The Making Of "Pain"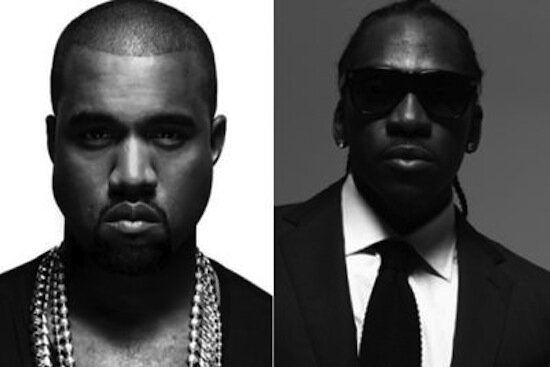 Pusha T remembers his recent collaboration with Future and Kanye West.
Pusha T released his latest single "Pain" this past month, which featured the production from Kanye West and the hook from Future. In a recent interview with the UK's DJ Semtex, Pusha T explains how the project started off.
He remembered that the record started off when he was recoding with Yeezy for his debut album in New York City. He stated that both Kanye and Pusha T weren't satisfied with the collection of beats that they had on file. Once Kanye started on a new beat through his personal archive for inspiration, Pusha first thought to enlist Future to deliver the hook.
"One day, we were in New York City and…Kanye and I were starting to work on the album…we were going through beats, whatever, and we didn't really find anything," he recalled. "He was behind the keyboard and he had all these discs, and I said, 'Man, these your discs and that's your keyboard…everything I need I'm sure is in one of these discs right here.' So, he's like, 'Man, alright man,' he throws off his sweatshirt and he pulls up this 'Pain' sample, and from there he just starts building around that."
He continued, "We were having a discussion at the same time about who was hot, and I was telling him, 'Man, Future's hot…Future had seven songs in the club…I only knew two of them, but the other five, everybody was chanting word for word, about 800 people in the spot – I felt slow'…so we made this record, and I said, 'But if I use Future, I wanna use Future in a different capacity.' I hear Future, Future sounds like a witch doctor to me. There's something real dark and there's something real eerie about his vocals, so I don't want to use him in a club capacity like everybody else…as Kanye's making the beat, I was like, 'Man, we throw Future on that, we just let him do what he does.'"
Photo Credit: industryallaccess.com