Nicki Minaj And Mariah Carey Feud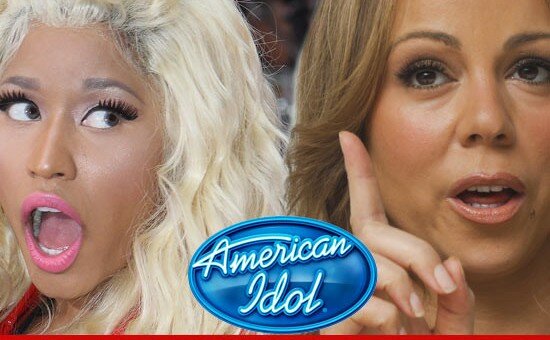 Mariah Carey claimed that Nicki Minaj had a gun in her possession.
Recently this week there was a footage that was released of Nicki Minaj and Mariah Carey getting into an argument during the audition panel at American Idol.
Early today on "The View," Barbara Walters stated that she called Mariah Carey before the program. Carey states that multiple staff members on the American Idol set heard Minaj say, "If I had a gun, I would shoot the b*tch." Every since this incident Carey has hired extra security guards for her protection from Minaj.
Nicki Minaj took the situation to Twitter to speak the truth behind the feud. Minaj stated that Mariah Carey is making herself the victim and that "insecurity" is what triggered Carey to say that Minaj was threatening her with a gun.
"Hey yAll. Lets just say nicki said smthn about a gun. ppl will believe it cuz she's a black rapper. Lmao. I'll then hit up Barbara n milk it," Minaj twitted. "Ironically no camera or mic heard the gun comment tho. Lol @ the struggle. Not even the producers believed u. Say no to violence barbz. Y~oe"
She finally ended her rant on Twitter thinking that the feud had died down yesterday, but it just made the situation worse. "I guess it hurts 2 have the producers tell u to ur face that nicki is the best judge we've had since simon. Awww, poor u. Keep them lies cmn."
Photo Credit:blackpulse.net