Whodini Will Be Inducted Into The Long Island Music Hall Of Fame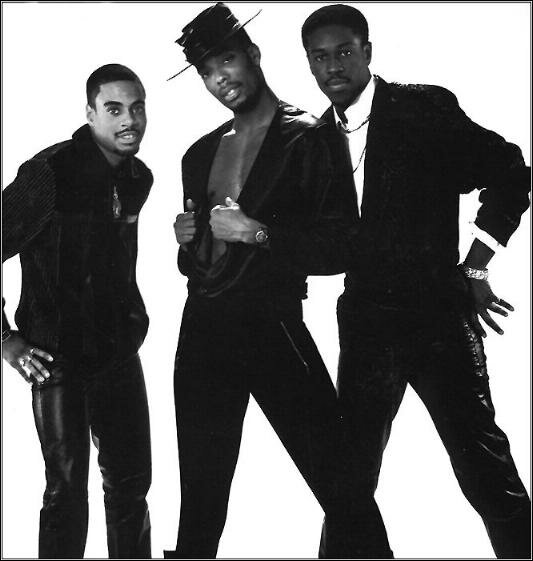 The legendary trio behind "Friends" and "Five Minutes Of Funk" are the latest hip hop pioneers getting inducted into the Long Island Hall Of Fame.
With the help of U.T.F.O.'s Doc Ice he'll be helping them to bring them in the Hall of Fame.
October 18th, the legendary hip hop group Whodini will be inducted into the Long Island Music Hall Of Fame. The ceremony will be placing Jalil, Ectasy and Grandmaster Dee next to LL Cool J, Eric B. & Rakim, Run-DMC and Public Enemy. This event will be taking place at the Paramount Theater in Huntington, New York.
From the 1980s New York hip hop group, U.T.F.O., Doc Ice will be presenting Whodini with their awards for the ceremony.
Whodini are credited as Brooklyn natives, and have a career span of over three decades. The Jive/Arista artists made track hits such as "The Freaks Come Out At Night," "Friends," and"Five Minutes Of Funk." The group has recently a total of six albums, but the most recent one is "Six" on Jermaine Dupri's So So Def Records imprint in 1996. The trio has influenced DJ Premier and Chris Rock, who presented Whodini with a VH1 Hip Hop Honors award in 2007.
Tickets for the October 18th ceremony for the Long Island Music Hall Of Fame are now on sale. General seating tickets are $50 and $75, and are available through The Paramount box office (631-673-7300) or you can order them online at ParamountNY.com. Premium VIP tickets are also available, which will include a full dinner and a show.
Photo Credit:blogs.centrictv.com