Eminem Sets Up A Secret New York Show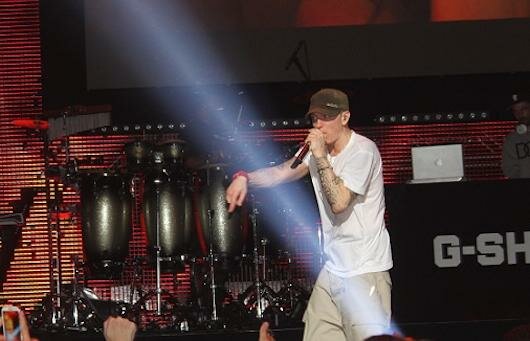 It had been rumored but never confirmed, until the very day of the show! Eminem recently performed in a secret New York show, where he took the time to thank his fans for helping save his life and getting him out of a "dark place."
Rumors had spread wildly about Eminem appearing in New York. However, they were quickly dismissed as the rapper is not known to be spontaneous. But son after these rumors caem to be reality as Eminem stepped into the Hammerstein Ballroom.
The Detroit rapper was present to be a part of the G-Shock 30th anniversary party, however he also took the time to explain why he was thankful for his fans and dedicated his performance to others who were also struggling.
According to several reports, Eminem shared with fans that he "wouldn't have gotten out of that dark place without y'all." He went on to say that his performance would be "dedicated to anybody tonight who's been through personal struggles."
Slaughterhouse opened up for Slim. Recently, Em made headlines when he announced that he has started working on his new album after being invested in the Slaughter project for quite some time.
Photo credit:okayplayer.com