Kanye West Reveals That He Has A New Song About Kim Kardashian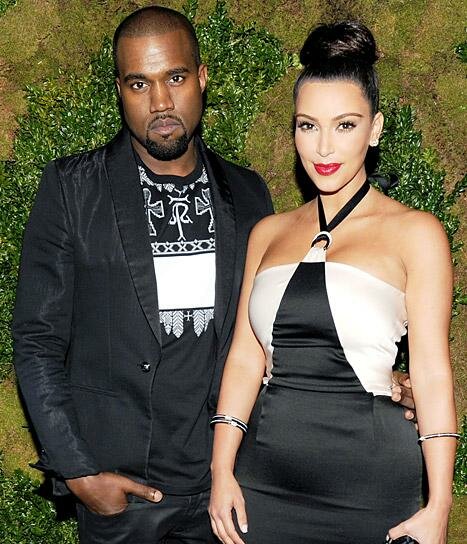 Kanye West was recently reported to have treated party goers at a New York City club to some new tracks that he had yet to release. Well the hip hop icon has now announced that one of those songs was actually based on his girlfriend Kim Kardashian.
Kanye West got up on stage and took turntables and the audience for a ride at New York City, New York's PH-D Rooftop Lounge. The hip hop star premiered new tracks from the upcoming G.O.O.D. Music compilation Cruel Summer, which should be released this September 4th.
It is said that the sound of the album parallels that of West and Jay-Z's Watch the Throne. The report says that the song "Perfect B!tch" is about his current and former girlfriend, spitting about how he found the "perfect b!tch."
Well it's kind of hard to decide whether Kim should be offended or ecstatic about the title of the song and the comparison itself.
The track includes a sample from the 1937 composition "Carmina Burana," a cantata by composer Carl Orff.
Knaye went on Twitter and confirmed that the song is about, Kim Kardashian.
Kanye West @kanyewest
I wrote the song Perfect B!tch about Kim
August 7, 2012
It's interesting to note that both Kanye and Kim have taken a real liking to each other, even if many fans thought that they would not last very long. I guess they are proving them all wrong.
Photo Credit:usmagazine.com