Game Gets Into Fight With 40 Glocc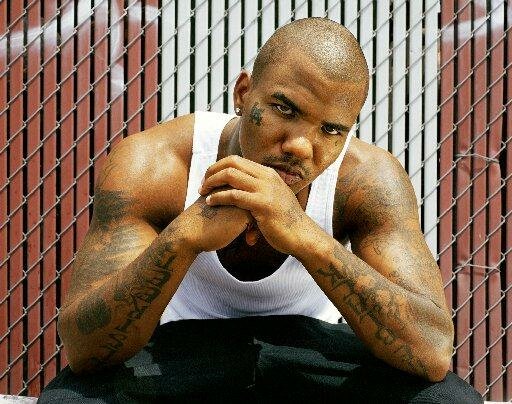 The Game and 40 Glocc have had some bad blood in the past and it recently escalated in the recent hip hop beef . After a party Game and others filmed a fight against 40 Glocc, that seemed one sided.
Game and 40 Glocc (a/k/a Big Bad 40) have had the latest altercation in the pair's ongoing beef. Following an unspecified Los Angeles mansion party on July 8 Game and 12 other people attacked 40 Glocc, who was allegedly alone at the time.
40 Glocc's account reveals that as both parties were armed, guns were drawn.
Both rappers took to Twitter to react to the incident. Game confirmed the fight and then released video of the attack
The tweets read
"A F*ck Niggguh That's That Shit I Don't Like" bang bang "A Snitch Niggguh That's That Shit I Don't Like"
Iphone in my left hand….. Mayweather'n this ni**a with my right !!! #AtTheSameDamnTime
Last May, there was another Los Angeles altercation between 40 and BWS' Menace, who according to Twitter, was present in this morning's incident.
40 Glocc has also been a G-Unit affiliate throughout the last decade, working with 50 Cent on several projects. In 2011, he released a full album with former G-Unit artist Spider Loc.
Both rappers have had trouble with the law recently, involving assault.
Photo Credit:hiphopweekly.com