Gucci Mane Down Another $270,000 After Losing In Diamond Lawsuit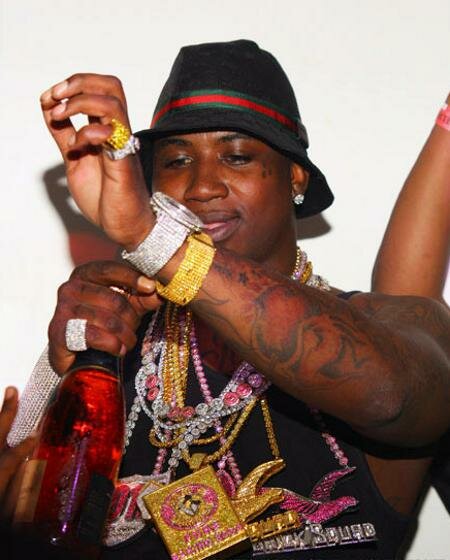 Gucci Mane has long been known for flashing around a lot of diamonds, but some may now find it strange that the jewelry he wore was never his to being with. And now he has been sued for not returned diamond jewelry that had been loaned to him.
Gucci Mane has lost $270,000 in a suit filed by jewelry company A&A Diamonds, based out of Georgia due to him not returning loaned jewels.
According to TMZ, the company filed the lawsuit earlier this year on grounds that it loaned him a $130,000 diamond pinky ring and a diamond necklace and bracelet worth $110,000.
The rapper had 15 days to return the jewelry or pay for them, and instead of ignoring both options, he handed over only $40,000. Which is big money to the average person, but a plain joke when comparing it to the actual cost of the jewels.
A&A sued for the cost of jewelry plus interest and attorney's fees, amounting to $274,523.34. Gucci of coarse is incarcerated so he was a no-show in court for the hearing, the court placed a default judgment against him in April, while a lien was placed on his property.
Photo Credit:sandrarose.com