Young Buck Gets Down To 50 Cent's Latest Mixtape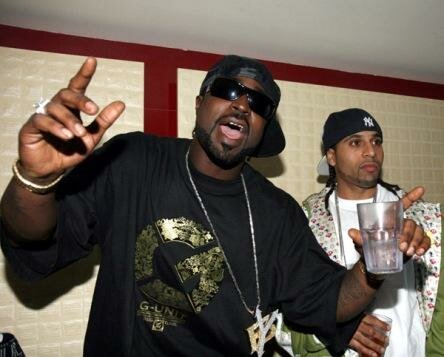 It's no secret that Young Buck has been headed down hill as of lately and I was quite surprised to learn that he recently released a you Tub video expressing his approval of 50 Cent's "Gangsta Grillz: The Lost Tape."
It seems a bit shady or perhaps it was a calculated move that Young Buck released a YouTube video around the same time rapper 50 Cent revealed that he hasn't spoken to G-Unit member Lloyd Banks in several months.
We all know that Buck had a falling with 50 Cent and he was even recently evicted from his mansion, so now it seems as though Buck maybe trying to get on 50's good side just to get a chance at eating again.
In the video Young Buck did seem a bit puzzled when he was informed that Lloyd Banks wasn't featured on the mixtape.
Then he declared that he had no beef with none of the G-Unit artists.
"Kidd Kidd alright though. I ain't never met him though, but I fuck with him. I mean before he even got down with G-Unit. Shit, I ain't got no problem with dude," Young Buck explained. "I ain't got no problem with none of them ni**a's really."
To me this just seems like a failing rappers feeble attempt to get on the good graces of his former boss. In reality young Buck would not have as many issues as he does right now if he would not have let his head swell up and been grateful for the money he was making with 50. This should serve as a reminder to never bit the hand that feeds you.
Photo credit:nahright.com