T.I. Reveals Talks About His Current Collaborations With Andre 3000 And Kanye West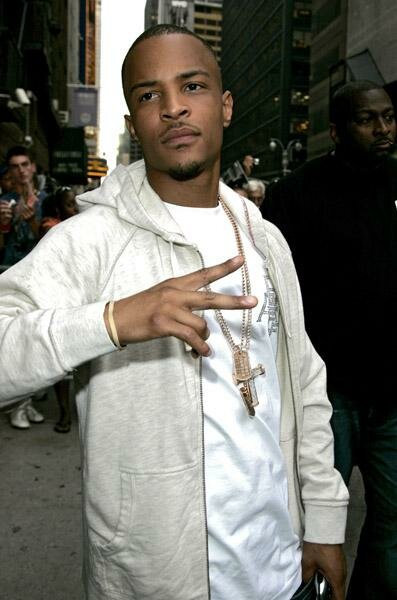 T.I. has been busy with his new album "Trouble Man" and recently revealed that he has recorded some collabs with Andre 3000 and Kanye West that may end up on the album.
The Album is set for September 4 as a release date and with the album fast approaching, the fans are beginning to get anxious for more details on the album.
In an interview with Shade45′s DJ Whoo Kid, Tip gave some insight about who may or may not be on the album.
T.I. revealed has recorded a couple of track with Andre 3000, Young Jeezy, and Kanye West and to this date the tracklist for Trouble Man has yet to be finalized.
"I've got records with [Young] Jeezy," he said. "I've got this one record with me, Jeezy and Rocko called 'Dope Boy Academy.' I don't know if it's necessarily gonna make the album or if I just want to save it for another album, I don't know…I've got a record with Kanye [West], too. When you do records with Kanye, you do the record initially, then you go back to it and try to perfect some things that you feel you could've done better, so I'm in phase two of that because when you send it back to him and he does the production different, it's gonna be a problem. I've got a record with [Andre] 3000, that's a problem for me. We was in the studio together."
He also mentioned, "[I want to work with] Katy Perry, and I want to try to find something I can do with Santigold as well. I'm trying to stay diversified. I'm trying to remain just the guy who will shock the shit out of you with who he's on a record with. Bruno Mars, I wanna work with him."
Check out the full interview below, courtesy of XclusivesZone.
Photo Credit:celeb.com