Saigon Sheds Light On His Recent Comments About Negative Hip Hop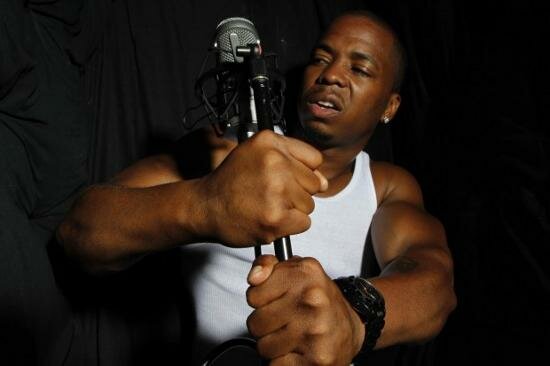 Saigon had recently aired out some foul comments about Rick Ross, but now the rapper wants to clarify his statements as he says that they were misconstrued.
Saigon now says that "It ain't about Rick Ross," as this has all been twisted. The rapper blames major labels and corporate radio.
Saigon took it upon himself to release the latest update in a developing story from last week.
The New York rapper was smeared into beef with Rick Ross as he was quoted by SOHH for comments criticizing the message of rappers including Rick Ross.
Saigon said, "[Rick Ross is] rapping about selling kilos of cocaine and selling drugs. This is what he's about, this whole lifestyle saying he's so rich and he eats shrimp every night, and y'all support this shit? Y'all broke and poor and your family's about to get kicked out."
The story was then published and Saigon was quick to say that the comments were taken out of context. What was SOHH response to his claim, well they went ahead and responded by, releasing the audio of Saigon's interview.
So Saigon is now trying to take back what was said or rather blame others for what he voiced out. Saigon has now responded by video, and began a seven-plus minute video admitting, "I'm getting a lot of backlash from being very outspoken."
Saigon mentions that his three-year-old daughter recently inquired about a star rapper's name. "This is no disrespect to Nicki Minaj or whateva, but it's the fact that it's so sad that in America, through Hip Hop – something we created through our struggle as Black people, my three-year-old daughter is inquisitive about what a 'menage' is or what it means. Because mainstream America is making a lot of money off of sellin' sex."
He also brought up the issue with Rick Ross, Saigon explained why he contacted the Miami, Florida-based rapper after the story published. "I don't know him-know him, but me and him have a rapport. So I went on Twitter and I @'ed him; I don't ever @ nobody," "I said, 'Look man, I got nothin' but respect for you. Do you. Feed your family. But I'm in my lane, so I gotta do what I gotta do regardless."
Before previewing his new single from his forthcoming album, "Rap Vs. Real," Saigon acknowledged his outspoken nature to be his purpose. "This is why I was put on this earth, man. I'm Malcolm X, yes. I'm Martin Luther King, yes. I'm Tupac, yes. So shoot me, try to assassinate my character, call me an idiot, do what you want. That shit don't matter, 'cause it's just getting started."
The full video is below:
Photo Credit:soulculture.co.uk