Eminem Takes A Break From "Southpaw" Film To Record New Music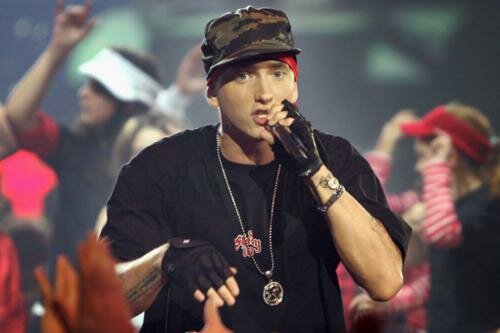 Eminem has made it clear that he will now put his acting career on hold !
Eminem has decided to put his boxing film Southpaw on hold so that he could instead focus on recording new music. This would mark his return since his last debut in the big screen in the hit movie '8 Mile'.
According to Detroit Free Press, Em decided to put the movie on the backburner so that he could focus on his music career.
"He's focusing on his music right now, so while he's doing that, while he's in that space, he wanted to put this on hold for the time being," said Dennis Dennehy, executive vice president of marketing and publicity at Interscope Records.
"What I'm told is when the film does get made, the plan is that the bulk of it will be shot in Michigan. That was always the understanding."
Em initially applied for $8.9 million in Michigan film incentives, estimating its in-state spending around $30.7 million. The application was then withdrawn over a "talent issue."
Hopefully this sudden move doesn't discourage the producer or the filming company from actually filming the movie. But hey it's Eminem who would be a better fit for that role than him?
Photo credit:allhiphop.com