Lil Wayne And Juelz Santana Collab A No Go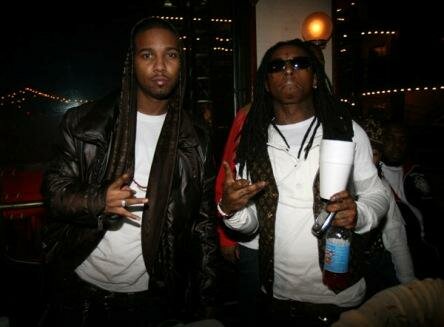 Lil Wayne and Juelz Santana had talks and even started the process of a long awaited collab however it seems that the plug has been pulled.
Li Wayne recently confirmed that the long awaited I Can't Feel My Face album is no more and instead it may turn out to be a solo project coordinated by Lil Wayne himself.
In a recent interview with MTV, Wayne said that he has moved on from the long awaited project and will be reusing much of the music originally recorded for the LP on his upcoming I Am Not a Human Being II. He made it clear that it was neither parties fault or rather both of their legal issue which ultimately led to the projects demise.
"I actually got at [Jue]lz when I got out [of jail] and told him, 'Man, I think it's time we really capitalize on that,'" he explained. "[Now], he can't work how he wants to work because they shut down his studio. I sent him some music and he didn't send them back in the time-fashion that I work. I started putting extra verses on those songs and I've moved on. Now what probably would've been I Can't Feel My Face, has now turned into I Am Not a Human Being II."
Photo Credit:thatsright.com