Tupac Rises At Coachella Performance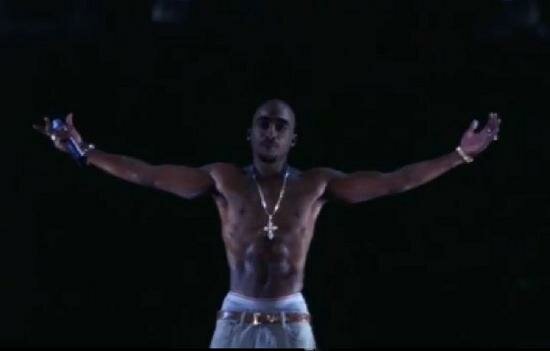 2Pac Shakur gave a jaw dropping performance on the closing night of the Coachella festival. This all comes about almost 16 years after his passing.

The California crowd was massive and many stood in awe as the rapper appeared on the stage and gave a memorable performance alongside Snoop Dogg and Dr Dre.
Tupac brought back all too familiar emotions to the crowd as he sang Hail Mary before duetting with Snoop on 'Ain't Nothin' Like A Gangsta Party'.
Bare-chested and wearing a pair of jeans with the famous 'Thug Life' tattoo, Tupac's image was far too real!
There have always been rumors that Tupac is still alive, and this just might spin the rumor mill one more time!
Check out the performance below for yourselves.

Photo Credit:http://gossiponthis.com