Kulture Shock Set for 'Party Animals' Debut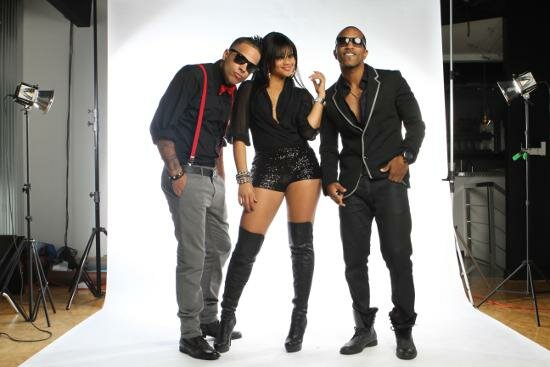 Poe Boy Music Group (home of recording artist "Flo Rida") has added new artillery to their roster as they would like to introduce "Kulture Shock".

The international pop group is currently debuting their new single "Party Animals".
March Madness, and Poe Boy Music Group's international pop trio, Kulture Shock, took the phrase to another level. With performances, appearances, and new partnerships all taking place during the month of March; this is definitely a slam dunk for Kulture Shock and their fans worldwide.
Jump starting the month of March was Kulture Shock's performance in front of thousands at Calle Ocho. Calle Ocho is one of Miami's largest music festivals. The group rocked the crowd on Pitbull's stage, alongside their label mates Billy Blue, and the 2012 Duval Awards Mixtape DJ of the year – DJ Smokey Bear.
Participating in numerous performances and appearances during the 2012 Winter Music Festival; Kulture Shock performed at the Clevelander on 22nd, and also presented an award at the International Dance Music Awards later that night. Kulture Shock debuted their two new smash singles "Rock Steady" & "Party Animals", receiving an enormous amount of feedback, and has built a strong wave of anticipation for releases & "Party Animals" music video.
And, if that's not enough madness for you – Poe Boy Music Group has partnered with the Miami Rain's women's basketball team. Kulture Shock will be the face of the team, and is currently in the works of creating the Miami Rain theme song. The trio is also scheduled to perform at the Miami Rain's season opener tournament game this month at American Airlines Arena.
Check out the behind the scenes of their upcoming Music Video: