Rick Ross Cancels Concerts Once Again Due To Seizures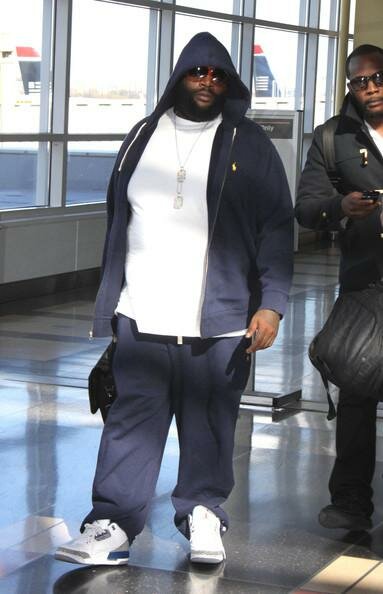 It seems that Rick Ross has suffered from another seizure that has led to the cancellation of concert shows that were supposed to feature the artist.
Rick Ross was supposed to hit the stage at the Easter Fest Rozay at Guyana National Stadium, but the show was canceled without notice. In due time organizers confirmed that Rick Ross was forced to cancel the show in Guyana, because he suffered from a seizure.
The medical condition left the rap star unable to fly, according to the statement.
"The artist has suffered a medical emergency and has been ordered by his doctors not travel," promoters Hits and Jams Entertainment said in a statement.
Reps for Rick Ross have stated that he will make up the canceled date in Guyana, but there could be issues with a missed date in Houston the night before.
The rap star was also supposed to perform at the Bayou Music Center in Houston on April 8, but missed that performance as well.
Rick Ross will not be rescheduling the stop in Houston.
Rick Ross had suffered from a seizure previously on two occasion however they had dismissed them as work exhaustion, however another seizure this late in the game makes me think there is something else that Rick Ross is going through that has not been made public, yet.
Photo Credit:zimbio.com