Lil' Jon Hints At An Album Release This Year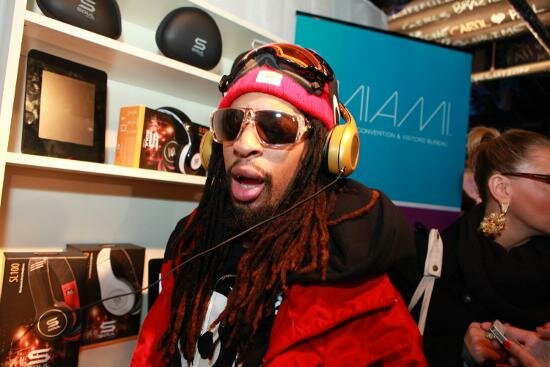 Lil' Jon, recently gave his insight about his upcoming plans for the next year.
After sharing the stage with some of electronic and dance music's most well known artists, Lil' Jon explained his feelings on house music and the electronic dance festivals.
"I've done some other festivals. When those events come up , it's like every major DJ in the world is there. You get to meet and see and just hang out with your homies, basically," Lil Jon explained to Forbes Magazine.
When asked about the recent popularity of house music, Lil' Jon said, "It's party music and there's so much new music constantly coming out and it's just music to make you have a good time."
Lil Jon has spent his time working on his DJing skills as of late, perfecting the art of pumping the crowd and keeping them going.
"When I DJ, I play everything from some Afrojack to some Big Sean to some Skrillex.  I play a wide variety of stuff so I have to really be on top of my musical game. I also have to be able to read the crowd and know exactly what kind of people I have in the crowd and play for everybody because my crowds are so diverse," Lil Jon explained.
"A normal house DJ has a sick crowd that comes out and they just want to hear house all night. My crowd wants to hear Timberland, "Get Low", and so many different things, so I have to be on top of my game and really read the crowd. I also have high energy while I'm DJing and give them a good show."
Lil' Jon also mentioned that he is getting ready for a new album this year, although he says he wants to keep recording before he calls the collection of songs an album.
"I have a lot more records coming out. I've been in the studio. Recently, I've just been on the road so much I haven't been able to finish a lot of the new records that I have. But basically, more music coming out. I got to constantly keep giving people music," Lil Jon said.
"In the next couple months, I have a lot more records, and maybe an album later this year. I got a title for the album but really I want to just keep recording songs and when I get enough songs to call it an album, I'll call it an album. I could also release singles and then when it's time to put out an album, I'll put out an album. I just want to keep recording."
Photo Credit:tipsydiaries.com