Rihanna Not Ready For Romance With Ashton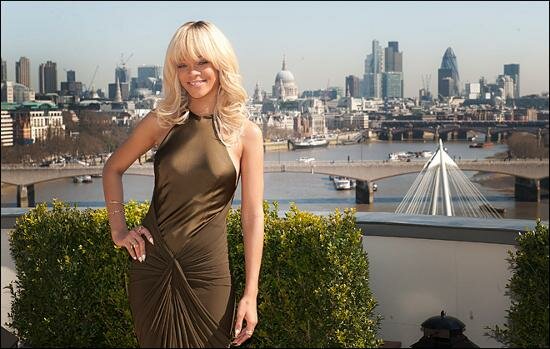 It wasn't that long ago that the hip hop sensation fueled rumors of her dating Ashton Kutcher after she was spotted leaving his Los Angeles bachelor pad at 4am last month.
Despite Rihanna insisting she is 'happy and single', friends of the star claim she has been speaking to Ashton every day. But it seems that scared to jump into anything serious with the Two and a Half Men star because of her relationship history.
'Ri's been holding back and not gushing too much,' a source told UK magazine Grazia.
"Don't forget she's been badly hurt in the past and was mortified to be caught sneaking out of Ashton's house at 4am."
The singer's boy troubles include her abusive relationship with Chris Brown.
It is also understood she wants to take it slow with Ashton following his split with wife Demi Moore.
'Apparently, Ri doesn't mind being photographed when she's out and about, but this is a very different situation and something she wants to keep private,' a source said.
'Demi and Ashton are going through a very public heartbreak, so she's very conscious of not hurting anyone.'
'Ri's into womanhood and not betraying your own, so while she knows Ashton's a single man, she's also aware that the divorce is yet to be finalized.'
Photo Credit:komonews.com