STREET KING AND 50 CENT TO PARTICIPATE AT THE 27th ANNUAL NIGHTCLUB & BAR CONVENTION IN LAS VEGAS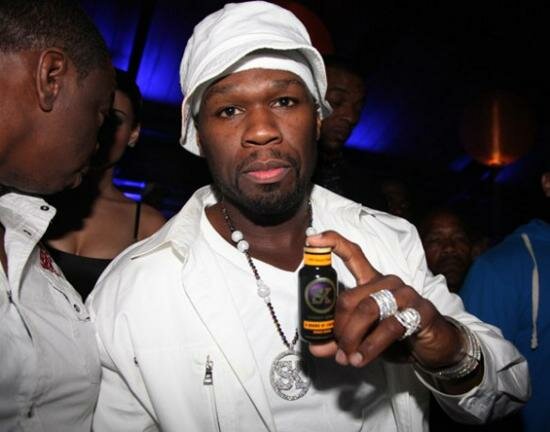 Street King will serve as a sponsor at the 27th Annual Nightclub & Bar Convention and Trade Show with Curtis "50 Cent" Jackson making an appearance.  Each year, the NCB Show (www.ncbshow.com), America's biggest and most important bar, nightclub and beverage event of the year, brings over 31,000 industry professionals together to meet with suppliers, network, learn and have fun.  The 2012 event will run from March 12-14 at the Las Vegas Convention Center.
Street King was launched in September 2011 by Pure Growth Partners, a new style of company that conceives, incubates and launches innovative consumer brands in partnership with celebrities and with every transaction gives back to some of the most important and influential non-profits in the world. Street King is an energy shot that provides an unparalleled boost of pure energy to kick off the night and with 100% natural flavors, SK is the best tasting energy shot on the market.
In addition to having a booth on the show floor, Street King will serve as a sponsor for the Opening Night Cocktail Reception at Caesars Palace on Monday, March 12 and will be the premier party sponsor at the Platinum Party at TAO Nightclub on Wednesday, March 14.  Jackson will visit the Street King booth on the show floor and will also participate in an interview with with Jon Taffer, president of the Nightclub & Bar Media Group.
"Street King is becoming a staple at nightclubs and bars around the country and we're excited to be at the NCB show in Vegas," said Jackson.
"We're thrilled that Street King is bringing its new energy shot to the Nightclub & Bar Show and even more excited that 50 Cent will be in attendance to support the product," said Taffer.
Street King gives you 6 hours of focus and energy, and is made with 100% natural caffeine and flavors.  Available in orange mango and grape, every shot sold provides one meal for a hungry child through the United Nations World Food Programme (WFP).
the9elements.com