Judge Puts Out Warrant For Bow Wow To Be Arrested On Sight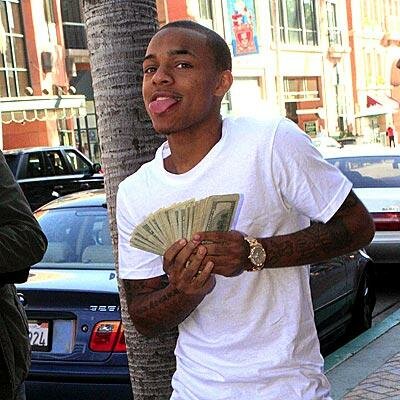 It seems as though Bow Wow forgot about some of his legal troubles, but a Georgia judge has made sure to remind him that no-one is above the law. Not even if you a rapper who is out touring, making some money for your new ride, next big party or to upgrade houses.
This case dates a couple years back when Bow Wow was ordered by a Tennessee court in 2009 to pay almost $100,000 to a tour bus company for allegedly not paying his bill. The company then took the case to Georgia to try and get the court where Bow Wow lives to enforce the judgment.
He was ordered to produce documents in his home state regarding the lawsuit, which he never did. As a result, the tour company filed a motion to have the rapper held in contempt.
Finally back in October, the judge granted the motion and ordered Bow Wow be arrested and held until he produces the necessary documents the tour bus company asked for.
Bow Wow is still a free man as of today but I imagine that he will either turn himself in soon or make arrangements to take care of the legal matters, instead of running from the law.
Photo Credit:thelyrics.us/