Lugz Brigade Fold Boot Review: Style Made With Purpose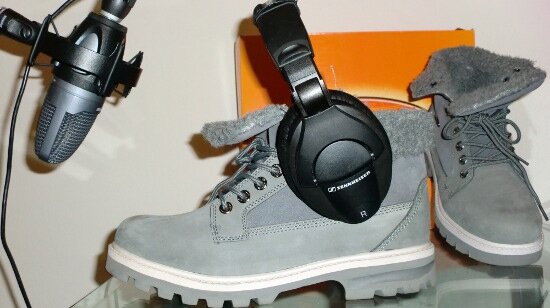 Editor's Note: HipHopRx always stays one step ahead of the game so that we can keep the hip hop community updated with news, music, technology and we give you latest scoop on fresh apparel. Today, we bring to you a very unique pair of boots made by Lugz. They combine ruggedness with purpose and still manage to pull off some serious style points!
Lugz Background
The Lugz brand was introduced into the world in October of 1993. A family owned company with over 63 years of experience in making shoes, the initial product launch for Lugz consisted of two styles of boots, a quilted vest and a pair of jeans and the brand has continued to soar from there.
Since then Lugz has long supported many hip hop artists, the most recent being Birdman. Def Squad's own Erick Sermon (The Green Eyed Bandit) was the first official endorser of Lugz. Erick appeared in the second print ad for Lugz and created three blazing radio commercials which were the first for the brand. The list of endorsers continues to grow with Redman, Keith Murray, Snoop, Outkast, KRS-1, Kid Capri and Master P, to name just a few, following in Erick's footsteps. Shock jock Howard Stern has also promoted the brand on his radio show.
Recently they've started to move into the world of MMA/UFC, and are currently sponsoring Cain Velasquez, Josh Koscheck, and Phil Davis.
Lugz understands that with time come's change. And this time around Lugz really scored some major points in the style department as they brought forth a unique boot that is meant to not only withstand punishment, but also give you an edge with added style.
Introducing, the Brigade Fold Boot.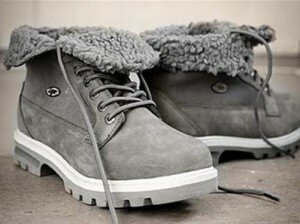 Description & Details
The Men's Brigade Fold is a versatile, boot with a foldable collar. The Brigade Fold features a Nubuck leather upper and a soft fleece lining for extra warmth and comfort. The boot has a padded tongue and collar, cushioned insole and a durable outsole.
The Brigade Fold comes in three colors:
Wheat/Cream/Gum
Charcoal/Grey
Black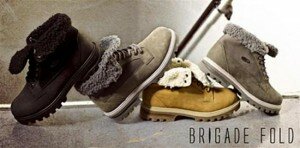 Details

Full Grain Nubuck Leather/Suede upper
Fleece lining
Cushioned insole
Padded tongue
Adjustable (fold-down) collar
Durable rubber outsole
Review
Usually when it comes to getting a good pair of rugged boots you know that you will have to forget about comfort, however these boots give you comfort and ruggedness  without having to sacrifice either one! The Brigade Fold is suitable for the workplace, yet stylish enough for the street, with attention given to detailed seams.
When the Brigade Fold arrived, right away I was impressed with just how many features Lugz had included to make these not only look good but perform beyond expectations. I immediately appreciated the color!  The charcoal/ grey color on the boots gives the boot a subtle roar when combined with the right fitted hat, jeans and t-shirt.
They have a smooth suede outside and a lush fleece inside. Not only does the fleece work perfectly with the cushioned insole, but the extra warmth and comfort is just the thing to give your foot a little VIP treatment. I'm on my feet almost all day and these boots fit so well that my feet don't feel tired at night.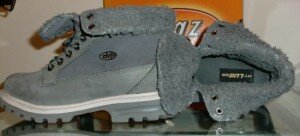 To ensure the outside of the Brigade is as nice as the inside, the durable rubber outsole is extremely thick and provides support as well as traction. Plus any dirt that happens to come across the boots can easily be wiped up leaving your boots looking like new! I took these bad boys through the office yard and surprisingly enough the dirt came off clean when I wiped them down with a dry rag.
From the overall look and feel to the quality and detailing the Brigade Fold are designed to be versatile as well as long-lasting. The adjustable, fold-down collar is really what gives you the added edge as it makes it possible to customize these to fit any wardrobe you can think of. I swear I could switch it up from office shirt to fitted cap and T-shirt without having to switch my "kicks" and I still look fly! No matter the occasion the Lugz Brigade Fold boots will have you covered!
So if you want some boots that will meets standards for quality, durability and comfort as well as style. Make sure you try the Fresh new Brigade Fold boots from Lugz. And don't forget to tune in and watch Josh Koshceck represent Team Lugz as he faces Mike Pierce at UFC 143.
UPCOMING TEAM LUGZ FIGHT:
February 4, 2012: Josh Koscheck vs.Mike Pierce at UFC 143
Be sure to like Lugz on Facebook so that you can keep up with their latest news and updates!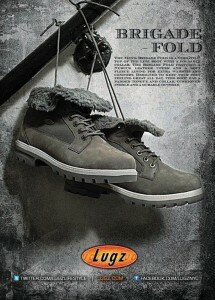 New to HipHopRX? We bring you the latest Hip-Hop news–Free in your mailbox every morning. Click here to subscribe for your daily dose of Hip Hop!