Amber Rose Will Release "Fame" Tomorrow!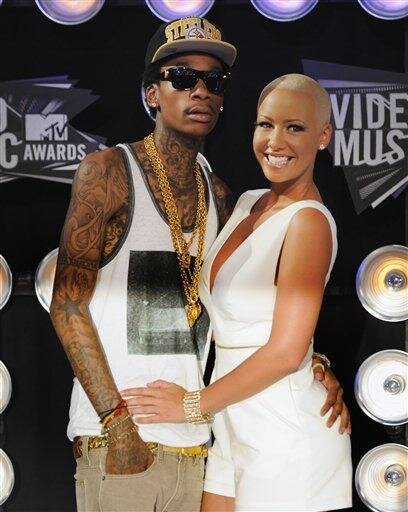 Amber Rose has been staying busy lately, but she is making sure to build up the hype for her upcoming single "Fame" which will feature her other half, Wiz Khalifa.
After revealing that she and Wiz Khalifa were working on music in August 2011, Amber Rose has finally announced her first single.
Breaking the news on PerezHilton.com, the model shared her excitement in releasing "Fame" featuring Wiz, with plans to release the track on the site on Tuesday, January 10th at 9 a.m. EST.
"I'm so excited to release my first song… It's CRAZY! Working with Wiz is a dream come true; I am fortunate to have his support," said Rose.
"This is a very personal song to me that I wanted to record for my fans. I want people to see the world from my eyes, you know, from BEHIND MY SHADES! It's my interpretation of what it means to be "FAMOUS," which is not something superficial but instead being self-confident and happy with who you are. You can feel famous everyday if you believe in yourself!"
Well, we know Wiz can hold his own on a couple of verse's, I'm just curious to see whether Amber is going to rap or sing on her tracks. And whether or not she will live up to the hype.
Photo Credit:photos.cleveland.com