Rihanna Has Big plans For New Year's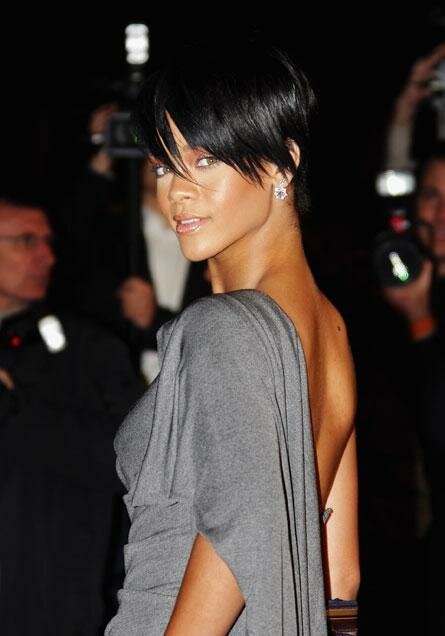 Rihanna admits that she'll be watching 'strippers' dance wildly to her favorite track on New Year's Eve.
The hip hop singer was listening to her iPod when she shared lyrics from some of her favorite songs. This in turn got her thinking about her plans for December 31, which she was happy to share.
'#Practice is my NYE song! I need to see some strippers go ape sh*t to this!' she wrote on the social networking website.
Rihanna has a known interest in risqué female dancers, having been spotted partying at a strip club during a stint in London, UK, earlier this year.
It's a known fact that Rihanna love's Christmas and often spends it in her native Barbados.
This year she isn't sure whether she'll be going home, although she does plan to spend time with her family.
'Super excited for Christmas, and even MORE excited for New Year's Eve!!!! Time to get #skinny,' she wrote.
'Christmas, wherever my G'ma is…NYE not sure, but I'm flying SOMEwhere wit a badass strip club.'
I'm sure the strip club will be more than willing to give her a complimentary V.I.P. booth, who knows maybe they'll even throw in a couple of free lap dance's.
Photo Credit:picpiggy.com