Trina, X & Rockwilder In The Hunt For "America's Next Top Rapper"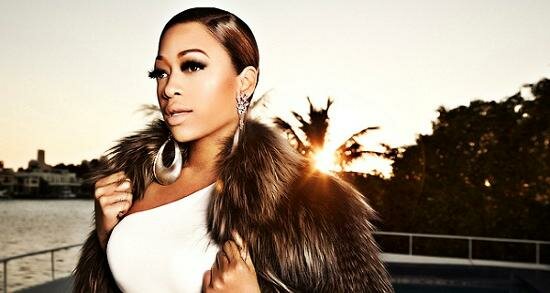 Trina, X and Rockwilder will team up for new television series, "America's Next Top Rapper."
Trina is getting ready to begin a search for America's Next Top Rapper. Trina will be alongside Rockwilder and X (formerly known as Little X) who will be judges in this new reality television series.
The three judges will be looking for up and coming talent in different cities and the winner will receive several prizes. Those prizes include a video shoot with X, a track produced by Rockwilder and a Universal Music distribution deal.
Those who register can compete in Baltimore, Raleigh, Tampa, Houston, Little Rock, Detroit, Oakland and Cleveland.
There will be a $200 fee to register. According to the program's site, "The first date will be Boston, MA on December 3rd, 2011. This will be the pilot for the television series. The pilot will be used to expand the distribution from 6 million to 20+ million and secure major sponsors. We will shop throughout the winter and release additional city dates for early spring 2012 with the finals scheduled for late spring / early summer time frame."
The competition is for solo acts only and the age limit is 16 years of age. For more information and to register, check www.americasnexttoprapper.net.
Photo Credit:scoopthemag.com