Busta Rhymes Signs With Cash Money Birdman Give His Insight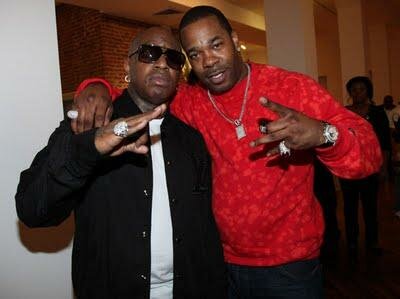 Busta Rhymes recently signed with Cash Money; Birdman gives us some insight behind the move.
According to Birdman, Signing Busta Rhymes was the smartest choice, given his consistent popularity in hip-hop since he debuted in 1991 as a member of seminal hip-hop group Leaders of the New School.
"Busta Rhymes is the perfect addition to the YMCMB team. He is one of the strongest artists in the game and one of best lyricists in the history of hip-hop," Birdman said.
"He is a hard worker, knows his sound and together we are going to be making hit records for years to come."
While many may questioned his signing to the record label, the rapper explained that their business relationship had been developing over the past few years.
Busta Rhymes was featured on Lil Wayne's Tha Carter III and Tha Carter IV, while Lil Wayne appeared on Busta's 2009 album Back On My B.S.
"Birdman and I have worked together for over a decade. We've hustled hard and grown from friends to bosses and business partners. Our recent work together speaks for itself and this partnership shows people the strength of a unified force," added Busta Rhymes.
"I'm going to bring my best to the table, make this move truly gel and rewrite history."
Busta Rhymes is featured on two new singles, "Turnt Up" by Lil Twist and "Why Stop Now" featuring Chris Brown.
"Cash Money is looking forward to giving the fans the best music of Busta's career," Birdman said.
Busta Rhymes' Cash Money Records debut is due in stores in 2012.
By now we all know that Busta Rhymes never disappoints with his rapid fire flow and clever punch lines.  And now with Birdman on his side, he should prove to be one of the top 5 artists for this coming year and really make some waves in the hip hop scene