will.I.am Confirms Fergie's Status With Black Eyed Peas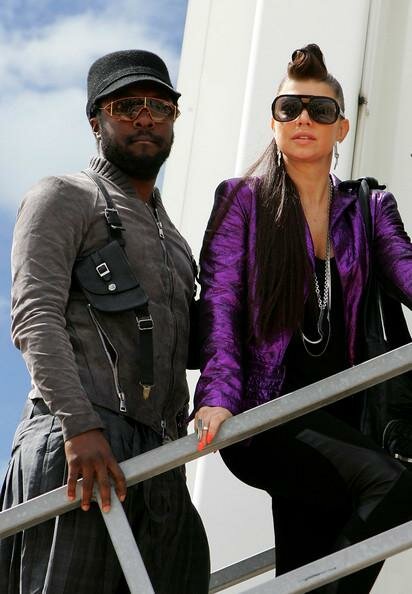 will.I.am has once again replied to the ongoing rumors of Fergie having split from the Black Eyed Peas.
Rumors began earlier this week, when an unconfirmed report claimed that former Murder Inc. artist Ashanti would replace Fergie in the Black Eyes Peas.
will.I.am shot down the reports on Twitter.
He also gave a piece of his mind to TV personality Wendy Williams, who was planning to discuss the topic on her talk show "The Wendy Williams Show."
"As a journalist you should check facts before spreading rumors," will.I.am. tweeted to Wendy Williams. "Going to @bep twitter page to find out the truth is easy."
Wendy Williams replied to will.I.am's tweet and said she would address it on an upcoming show.
Over the past months will.I.am has used his Twitter account to try and clear up any rumors of the Black Eyed peas having broken up.
In September, will.I.am used his Twitter account to put to rest rumors that the group had broken up, after Kanye West sent the group his condolences, during a performance in Austin, Texas in September.
"Rest in peace to the Black Eyed Peas. You're gonna be missed," Kanye said from the stage at Austin City Limits.
will.I.am replied immediately and denied any claims that the group had broken up.
"Maybe @kanyewest was stating the fact we will take a rest for a little bit…but we the @bep will never die…never…impossible," will.I.am tweeted.
To this day we can only go by the information that the Black Eyed Peas provide us with. However, I am curious to find out how all these rumors are getting started and more importantly, who is the source of all these rumors.