Heavy D Passes Away at Age 44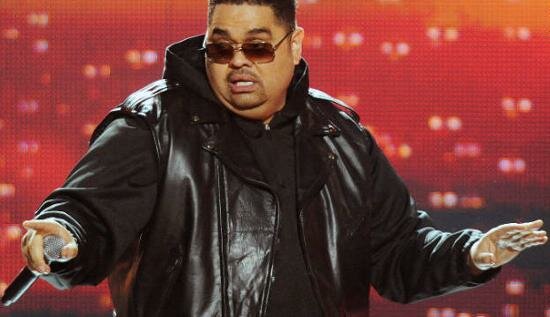 The Music world lost another Rap Legend Yesterday!
Heavy D was rushed to an L.A. hospital around noon yesterday and was pronounced dead at the hospital at 1 PM. He was 44 years old.

According to TMZ a 911 call was placed from Heavy's Beverly Hills home around 11:25 AM to report an unconscious male on the walkway.
When help arrived, Heavy D was conscious and speaking and was transported to a nearby hospital.
He died a short time later.
Police are investigating the death and so far, there are no indications of foul play.
Heavy D had several massive hits including "Now That We Found Love." He also wrote and performed the theme song for "In Living Color" and appeared as an actor in the movie "Life."
Heavy just performed at the Michael Jackson Tribute Concert in Wales on October 8. He sang "Jam" with La Toya Jackson and rocked it (video below).
Eddie F issued a statement about his longtime friend, "We were only young kids out of high school when we got into the game just wanting to make fun music filled with love and excitement."
"We always had so much fun as a group. I cherish all the happy times we had together while unknowingly helping to build the movement and legacy we call Uptown Records" … adding, "I love you Hev and we all will miss you so much."
An associate of Heavy D's mentioned that the rapper had pneumonia.