Gucci Mane Will Not Get Any Time Reduced From His Sentence!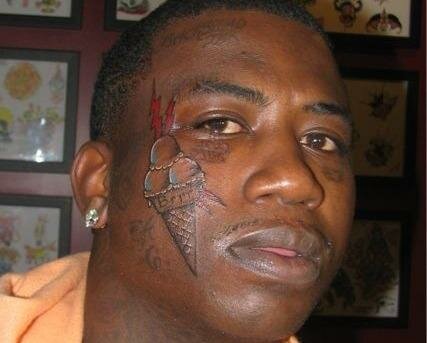 Gucci Mane's bid to have his jail time reduced was denied by a judge Friday afternoon (October 28) in a DeKalb County courthouse.
Gucci is serving a six month sentence for an incident, in which he allegedly assaulted a woman and pushed her out of a moving car, after she refused his proposition for sex.
According to the Atlanta Journal Constitution, Gucci Mane's attorney attempted to strike a deal with the judge that would have cut the rap star's six-month sentence in half.
He also offered to perform a benefit concert for the Dekalb County Battered Women's Shelter.
However, the Judge said "No Deal!" and to make matters worse, Gucci was hit with a civil lawsuit shortly there-after.
The civil lawsuit was filed by the victim of his April assault case. According to the court record, the plaintiff had identified the rapper by his now-infamous ice cream cone tattoo.
In addition to serving his full six month sentence, Gucci Mane is ordered to complete 12 weeks of anger management upon his release. And he will also need to pay $5,091 of medical bills and a $3,000 fine
If anything Gucci is in dire need of an umbrella, when it rains it pours!