Pusha T Was Originally Offered the Jay-Z & Kanye "Paris" Beat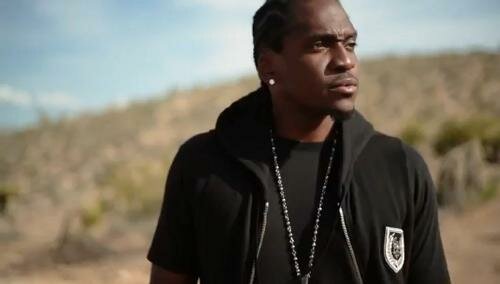 The G.O.O.D. Music signee says he originally vetoed using the beat after 'Ye played it for him.
Pusha T revealed that he originally passed on the Hit Boy's beat that eventually became Jay-Z and Kaye's "Niggas in Paris"
The Clipse member said that he doesn't know if it would have been as good if it ended up in his possession and that he would have attacked it in a different way.
"I tell people all the time that I don't know if I would've attacked it that way which means the record might not have been as special once I got on it," he said.
Pusha Ton continued by explaining that Kanye gave him the beat and that he simply wasn't in the right state of mind to rap over it.
"'Ye gave me beats and that was in the bunch. 'Niggas in Paris' was playful to me and I was in demonic rap mode. I was like, 'Yo, I don't want this right now,' he was like, 'Man, this will be a club smash,' and I'm like, 'Maybe, but don't ask me to wrap my brain around that when I'm writing stuff like "My God" which is another Hit Boy beat."
It's really an artist that can eventually make or break a track. And Pusha T isn't joking when he when he says that your state of mind at the time of writing the track can completely influence the tracks completion and end product.