Michael Jackson's Daughter Gets VIP At Chris Browns Show!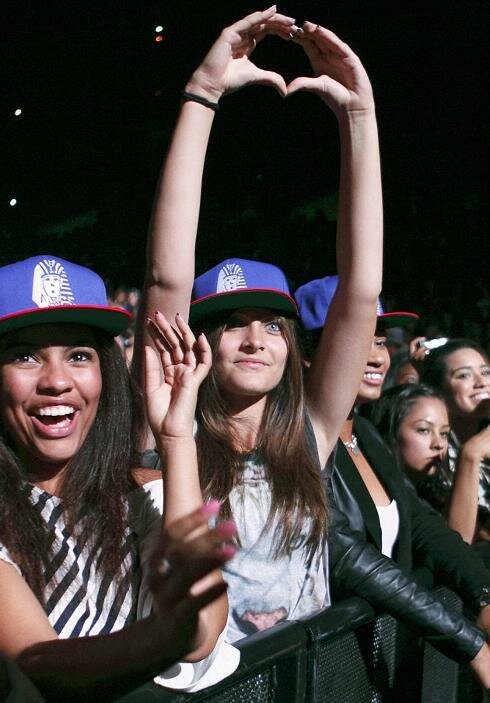 Micheal Jackson's daughter Paris recently attended a Chris Brown concert where she was enthusiastically met with open arms.
Paris is a big fan of rapper/singer/dancer Chris Brown and last night at his L.A. concert, the singer made sure the King of Pop's little girl got nothing short of the royal treatment.
Sources say that once Chris Brown learned that Paris-Michael Katherine Jackson would be attending the show, he invited Paris to the pre-show sound check, where he greeted her with a hug and gave her a short rundown of the show.
After the warm up, Jackson made her way to her front row seat with some of her friends and jammed out to the sold-out show, along with a list of other stars including Jamie Foxx, Damon Wayans, Sean Kingston and Kendall Jenner.
I guess being The King's daughter does have its perks, however it does not surprise me that Paris would be so intrigued by Chris Brown he does after all implement some of The Kings style and moves in his choreography.