Eminem's Movie "Southpaw" Catches It's Second Wind!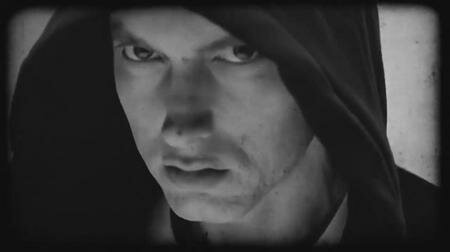 Things are looking good for Eminem and his starring role in his new upcoming movie "Southpaw"
We recently received word that MGM has set forth the strongest bid for Southpaw, a boxing film starring Eminem and directed by Antoine Fuqua (Training Day).
DreamWorks had initially dropped the project in August, leaving alone what would've been Eminem's first starring role since 2002′s hit movie 8 Mile.
The script, written by "Sons of Anarchy" creator Kurt Sutter, centers around a fast-rising welterweight boxer that fights his way to the title, and must reclaim his past glory following a tragedy.
This is what he had to say:
"In a way, this is a continuation of the 8 Mile story, but rather than a literal biography, we are doing a metaphorical narrative of the second chapter of his life,"
"He'll play a world champion boxer who really hits a hard bottom, and has to fight to win back his life for his young daughter. At its core, this is a retelling of his struggles over the last five years of his life, using the boxing analogy. I love that the title refers to [Eminem] being a lefty, which is to boxing what a white rapper is to Hip Hop; dangerous, unwanted and completely unorthodox. It's a much harder road for a southpaw than a right-handed boxer."
We can't imagine  anyone better to play this role. I had never thought of Eminem as an actor at first, but he completely changed my mind when he starred in the movie 8 Mile.
He embraced the character and even though it was some-what based on his life, I was still very impressed with his performance. I can't wait to see how well he will do with this new script, and we know a bunch of critics will be waiting for a chance to voice out their opinion out on this one.