Tone Loc Collapse's on Atlanta Stage!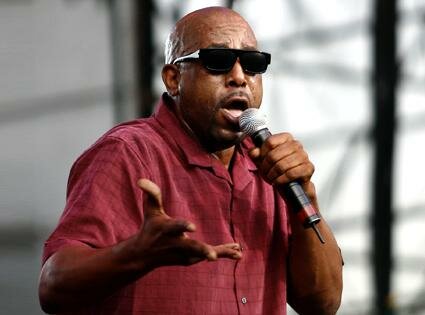 Tone Loc recently collapsed on stage during a performance in Atlanta.
Reports were sketchy at first, but Loc's manager made an announcement saying the artist suffered from exhaustion. Loc was transported to a nearby Atlanta hospital and given an IV.
He's manager says he is fine now. He also mentioned that Tone Lock was simply exhausted from performing twelve shows in the last two months.
If you do the math right, this averages out to about one show every five days. I hardly think that is any means for severe exhaustion that would lead to hospitalization.
Emails were received from several people who claimed to be present at the concert and said Loc suffered from a seizure, but this has yet to be confirmed.
Loc's recent hospitalization comes just a day after rapper Rick Ross was hospitalized twice in one day for seizures!
It seems to be that something is really hindering the health of certain artists nowadays. Perhaps they are not getting enough rest or they are just having way too much fun before and after their concerts.