T.I. Is Back At Work, He Is Set To Appear On Ke$ha's "Sleazy," Jay-Z & Kanye West's "Niggas In Paris" Remixes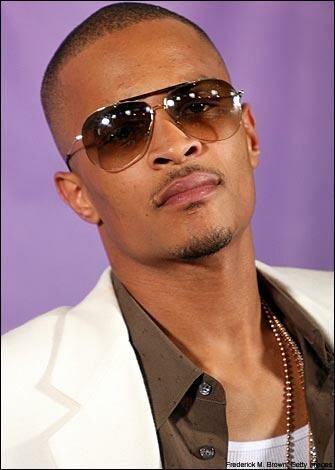 Tip didn't waste any time, he's been hitting remixes all over the place ever since his release form the halfway house.
Tip has been hopping on a few hit singles and looking to contribute to some more.
T.I. is on a recording hot streak, releasing his street single " I'm Flexin" featuring Big K.R.I.T. and hopping on Jeezy's  "F.A.M.E."
Now, Tip has revealed to XXLMag.com that he has a few more VIP guest spots on remixes to Ke$ha's "Sleazy" and Jay-Z and Kanye West's " Ni**as in Paris"
For the Ke$ha remix, Tip joins Andre 300, Lil Wayne and Wiz Khalifa on the Benny Blanco-produced cut. "I haven't heard anybody but mine [but] I'm gonna put my money on mine," he said.
Tip will also appear on the remix to Meek Mill and Rick Ross' "I'ma Boss" which might also feature Wayne.
He has already recorded a verse for the "Ni**as in Paris" remix, but is unsure if it will be official or not.
"Well, I officially have recorded my verse. And I haven't spoken to 'Ye. I let 'Ye hear it . I think 'Ye let Jay hear it as well. I don't think a determination has been made on whether or not it is going to be official. But if it's not official, it will be unofficial. It will be heard one way or another. I will assure you that."
He also expressed a desire to hop on more hit records in the future. "I'm looking for some more records to jump on," he said. "That's what I'm doin' right now. I'm commandeering hit records right now. I'm hijacking hit records. If you got a hit I'm on it."
Tip stay on your grind, music just hasn't had the same vibe since your last departure!