Mos Def Guest Appearance On Dexter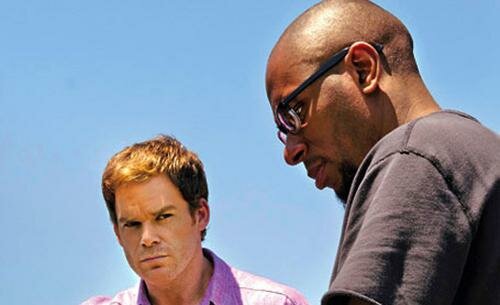 Mos Def made his debut on a recent episode as "Brother Sam."
With the new season of Dexter well on its way with two episodes under its belt, it seems as though this season has got real potential to give the show a new breathe of fresh air.
Brother Sam is an ex-con (he was locked up for murder among other things) who, now released, claims to have found God. He runs a chop shop where he employs the dregs of society who need a second chance at life.
In the beginning of the episode Dexter initially stalks Brother Sam, hoping to make his kill not believing his newly reformed persona, but then in a twist of fate it seemed that Brother Sam was telling the truth about his new path.
Dexter remarked that he couldn't tell whether Brother Sam was bluffing, crazy, or a true believer.We'll just have to watch and see.
Mos Def has acted before in other series and movies however, this time around there is something different. It seems as though he has actually taken his role and embraced it.
Usually when Mos is acting you still see some of that Mos the rapper swag. But this time you see all of Brother Sam and none of Mos Def.
And his role as a possible sociopath is not an easy task however he managed to pull it off perfectly, so we applaud hos acting abilities for this series.
Could this be his definitive role? Is this the one that could land him an Emmy nod or even an Oscar worthy role in a movie?
We'll just have to wait and see.