Kesnar Rosemond, Jimmy Henchman's Brother Sentenced To 12 Years In Prison Over Cocaine Operation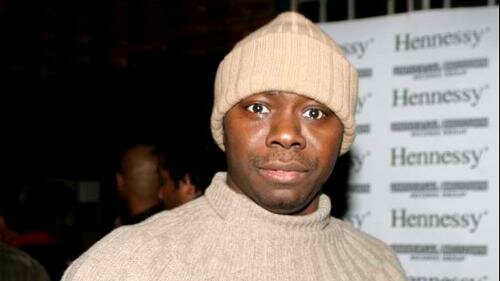 What's in store for James "Jimmy Henchman" Rosemond now that his brother has been sentenced?
We've been keeping up with James Rosemonds pending drug and gun cases and so far it does not look good for him.
His brother got sentenced to 12 years in prison yesterday (Oct.6th), for his role in a massive cocaine operation that was said to profit over $10,000,000 per year.
Jimmy Henchman's older brother Kesnar Rosemond, 50, was sentenced to lengthy prison sentence for cocaine distribution, wire fraud and identity theft related charges, according to the New York Post.
Kesnar Rosemond had already pleaded guilty to the charges in hopes of a reduced sentenced, but the judge did not go lenient on him at all, due to the severity of the charges against him.
Prosecutors claim that Kesnar Rosemond used an unnamed New York auto dealership to steal loan applications to use the information to open fake accounts, using FedEx and other shipping companies, to send millions of dollars in drugs and cocaine across the country.
The feds claim Kesnar's younger brother James "Jimmy Henchman" Rosemond operated his management company CZAR Entertainment as a front for a Continuous Criminal Enterprise (CCE).
Jimmy Henchman is accused of using his business to send hundreds of kilos of cocaine in cases used for music equipment to various recording studios, and then using Fedex to send the proceeds to mailbox drops in vacuum sealed bags on the West coast.
Last week, prosecutors charged Jimmy Henchman with possession of machine guns and silencers, after the weapons were turned up during a raid of one of his properties, as part of an investigation that began in 2008.
James Rosemond, has pleaded not guilty to all charges, and is facing a life sentence if he is convicted on the drug charges.
If they find him guilty of the gun charges he will have to face a mandatory 30 years minimum prison sentence.
Now here is my question,(And I am not saying that he is guilty) why would you risk losing your business and your life to make more money illegally if you already have  a successful business that is giving you a very comfortable lifestyle?
GREED!