Tone Loc Gets Time For Gun/Domestic Violence Charges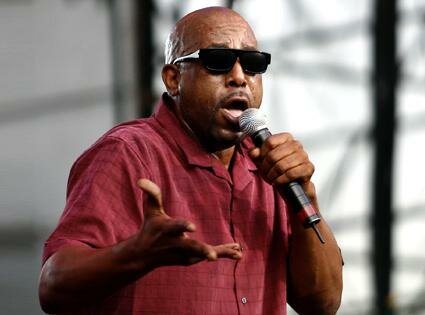 Rapper Tone Loc pleaded no contest to domestic violence and assault weapons charges related to an arrest on June 18.
Los Angeles County prosecutors revealed that the rapper would serve a day in the county jail coupled with three years of probation, 30 days community service and 52 weeks of anger management counseling.
If you  take into consideration the fact that most jails are up to maximum capacity then really Tone Loc might only do a couple of hours jail time, or just do a walk through and be in and out of jail while they process him in and out.
The rapper was initially arrested for domestic violence, but an investigation turned up an illegal, unregistered firearm.
Tone Loc experienced great success in the 80′s as a rap star that performed hits like "Wild Thing" and "Funky Cold Medina."