Tyrese's Comments Get Him Kicked Out of a Radio Station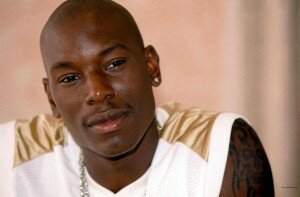 Tyrese's Comments Get Him Kicked Out of a Radio Station
After making some comments on a radio station, the famous actor/singer was kicked out of the Delaware Radio Station Kiss 101.7.
According to sources Tyrese had stopped by the radio station on a promo run, however his interview was cut short when he addressed why the there was a liquor store in such close range to an elementary school.
Now keep in mind Tyrese was just calling it as he saw it and trying to be good-hearted about it, but the radio station perceived this as a rude mouth off.
This is what was said during the interview.
"Get them cats out of here … selling alcohol right across from your kids school, homie," Tyresesaid on-air. "Put the pressure on them homie … you know how to put pressure on dudes selling in your hood."
The Program Director wasn't too happy with Tyrese's comments and during a commercial break, asked Tyrese to check out of the building.
That would not be the end of it though. Tyrese continued by sharing his thoughts on Twitter.
"I just got kicked out of a radio station from a PD who had a problem w/ me speaking on liquor stores that are by elementary schools in Delaware. In 17 years I have NEVER been kicked out of a radio station.
Because I have a problem w/ liquor stores being across from elementary schools?
I was also told that the PD made them ERASE my interview so that NO ONE could HEAR me SPEAK on the issue of the liquor stores near kids.
Love is love y'all .. When you stand for something.. You will create a shift in the universe.. Salute to all of you for your support!
If you don't STAND for something.. You will damn near fall for Anything."
It seems to me as though the radio station was too uptight and not even worried about the negative influence the liquor store was bringing to the school or the community.
Tyrese you are solid in my book any day! You stood for yours, but more importantly you looked out for a younger generation, which many fail to do now a days.
Forget about the radio station and keep doing what you do!