Immortal Technique Takes Part In "Occupy Wall Street" Protest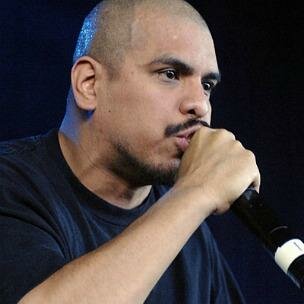 Immortal Technique Takes Part In "Occupy Wall Street" Protest
Immortal Technique stays true to his nature of using music as an art and a means of communication, not as a way to live a glamorous lifestyle.
Rapper and activist Immortal Technique is just one of many who have taken part in and supported the "Occupy Wall Street" movement taking place in New York City this month.
During his most recent visit to the "Occupy Wall Street" protests Immortal Technique spoke on a number of topics including the worthlessness of American money.
"The bottom line is that the money is not gonna heal the [urge.] The money's not gonna make anything [better]," Immortal Technique explained. "The imaginary paper that you make is really worth absolutely nothing. It's worth absolutely nothing. It's funny because so is metal money…We're tired of listening to the same old lies. And at some point the people of this country will stop being pacified, will stop being placated."
We can only hope that there will be more positive artist who will use their voice to bring enlightenment to our new generation, and lead them to a better life by example.