Hip-hop Talent Manager Rosemond faces Added Gun Federal Charges!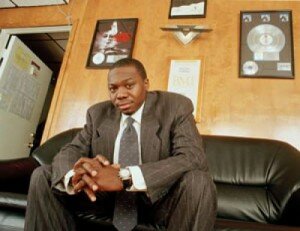 Hip-hop Talent Manager Rosemond faces Added Gun Federal Charges!
Just when he thought things could not get any worse.
Federal prosecutors in New York unveiled new charges against hip hop talent agent James "Jimmy Henchman" Rosemond, indicting him for allegedly possessing a sub-machine gun and silencer.
Rosemond is already facing drug trafficking charges that were announced in June. However, these new gun charge might just be the nail In the coffin.
"It adds several gun charges," Assistant US Attorney Todd Kaminsky told a federal judge today, referring to the new indictment.
Brooklyn federal prosecutors are accusing the music impresario of illegally possessing a Mac-11 sub-machine gun and a Ruger 9mmm semi-automatic pistol.
If convicted of these new charges, Rosemond would face a mandatory minimum sentence of 30 years in prison.
To help fight these new charges, Rosemond appeared today in Brooklyn federal court with some high-powered additions to his legal defense team.
The hip hop guru has hired Gerald Shargel, a prominent New York defense attorney whose past clients have included Gambino crime family boss John Gotti, as well as business and entertainment figures.
After the hearing, Shargel said he plans an aggressive trial strategy.
"I intend to represent and defend Mr. Rosemond vigorously," Shargel said.
Rosemond is being held in a New York federal detention center, where he's awaiting trial.
He was arrested earlier this summer and charged with using his music business as cover for his transcontinental narcotics empire.
Federal prosecutors originally indicted Rosemond on money laundering and obstruction of charges – as well as an additional charge that he ran a criminal enterprise while smuggling kilos of cocaine in music industry equipment packing cases from Los Angeles to New York.