Lil Boosie Slapped With Drug Charge In Prison Over The Weekend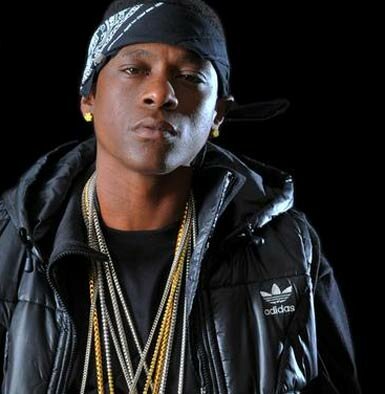 Hip Hop rapper Lil Boosie who's facing first-degree murder charges was indicted on Friday and is accused of attempting to smuggle 'sizzurp' into Angola State Prison in Louisiana.
Lil Boosie, born Torrence Hatch, 28, is currently in prison serving a two-year sentence for violating house arrest after being convicted of a third offense for marijuana possession.

In June of 2010, the rapper was indicted on first degree murder for allegedly being involved in a shooting which took place in October of 2009 where Terry Boyd, 35, died, as reported on HipHopRx.com. He faces the death penalty if he is found guilty and is awaiting trial for murder.
As for the current charges, this is allegedly the second attempt at trying to smuggle the codeine syrup into prison.
According to reports, the drug smuggling scheme was found out about after a source notified authorities in April of the scheme.
According to the source, the rapper had instructed that the syrup be mixed with a colored soft drink and delivered through Titus Franklin, 27, who is one of two men who has also been charged with conspiracy to introduce contraband into a penal institution.
The cocktail mixture was expected to be given to whom they believed was a security worker, but turned out to be an officer.
The other person charged in the drug scheme is Arthur Stewart, 27, who was indicted on Thursday with Titus Franklin.
Lil Boosie faces an additional two (2) to four (4) years in jail.