Miami Hip Hop Rapper Brisco Surrenders To Police After Teen Assault (Mugshot Photo)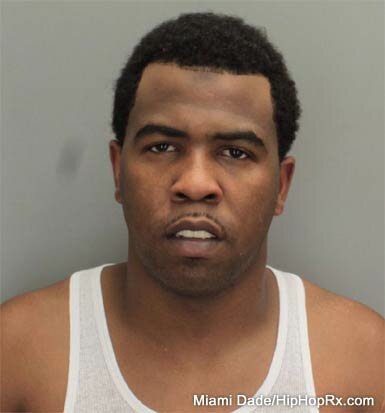 Florida rapper Brisco born British Mitchell, 29, turned himself in to the North Miami Beach Police department after allegedly assaulting an 18 year-old in June.
Brisco is accused of beating business partner Giovanni Nagy, 18, unconscious at his home during an argument on June 30.
According to the North Miami Beach Police, Brisco beat, punched, struck and knocked the alleged victim unconscious and fled the scene after the incident.

When police announced that they were seeking Brisco and wanted to speak with him, the rapper eventually surrendered and has been charged with aggravated battery and aggravated assault with a firearm.
Brisco is currently being held at Turner Guilford Knight Correctional Center and a bond for the rapper has been set at $7500, according to police records.
Reportedly, rapper Brisco has worked with and under Poe Boy Records since the late 1990′s and for the last few years along with Lil Wayne and Cash Money.