Adrianne Palicki: New 'Wonder Woman' Photo Revealed, Lynda Carter Approved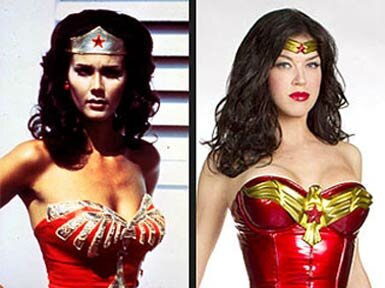 Adrianne Palicki is the new 'Wonder Woman' and her new picture as 'Wonder Woman' has caused somewhat of a stir for its striking 'Wonder Woman' look?!
Adrianne Palicki already knows that she's got a skin tight outfit and some 'Wonder' boots to fill following Lynda Carter's original role in the 70′s series.

Meanwhile, Lynda reportedly says she has absolutely no complaints and thinks that Adrianne looks great. The 59 year-old who originally held the role told E! Online that she was excited to see how Palicki would handle the forthcoming NBC reboot.
Carter also stated that she has a lot of confidence in the re-imagining which also stars Liz Hurley and Cary Elwes.