Cee Lo Green, R. Kelly and Others Featured In Playboy Photos Pictorial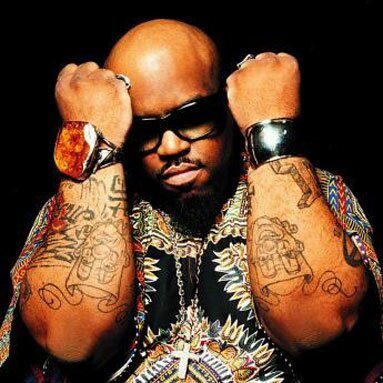 April's issue of Playboy's 'Rock The Rabbit' features hip-hop and electronic musicians as well as fashions in the new publication and pictorial.
This will be the fifth consecutive year that 'Rock The Rabbit' will be taking place.
Some of the artists pictured this year include Cee Lo Green, Robin Thicke and R&B singer/producer/songwriter R. Kelly.

This year, artists have been given the opportunity to put their own twist on the Rabbit Head logo by designing a unique t-shirt.
A portion of proceeds from the t-shirt sales will go to non-profit organizations.
The issue of Playboy's 'Rock The Rabbit' pictorial will be online at playboydigital.com and on news stands on March 18.
In related news, Cee Lo Green's is currently holding on to the #2 spot on the Billboard Hot 100 chart for the fourth straight week with his new song "F— You (Forget You)," which sold a reported 157,000 more copies .