Young Buck Faces 10 Years In Prison For Weapons Charge, Pleads Not Guilty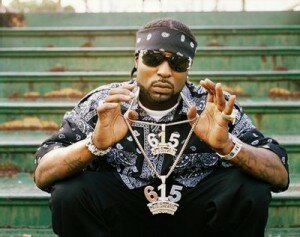 Nashville, TN., ex G-Unit rapper Young Buck has reportedly plead not guilty to fire arms possession on Monday.
The former 50 Cent protege' and member of the multi-platinum selling rap group G-Unit, plead not guilty to a felony gun possession charge in a Nashville court on Monday, March 7th.

IRS agents raided Buck's home last August because the rapper reportedly owed $300,000 in unpaid taxes, as reported on HipHopRX.com. During the raid, IRS official's found a .40-caliber pistol along with ammunition resulting in a sealed indictment that was opened on Monday.
Young Buck, who's real name is David Brown, appeared in court wearing handcuffs and plead not guilty. The rapper was released on a $100,000 bond.
In a statement released, Young Buck stated that he currently now has a new team that is in play and he is also paying full attention now. Buck promises that nothing like this will happen again and continued to say in the statement that this is a huge wake-up call for all entertainers to stay on top of their own "trusted employees," as well as "team members" adding that any person put in place by their record label should be replaced if you have a situation that goes sour.
Young Buck went on to state that the IRS issue came about due to putting his trust in accountants, lawyers and mangers to handle his business while he placed his focus on his music.
"From now on, I am going to stay on top of my own business," stated Young Buck.