Sarah Palin Reacts To Gabrielle Giffords Shooting, 'Blood Libel' Scrutinized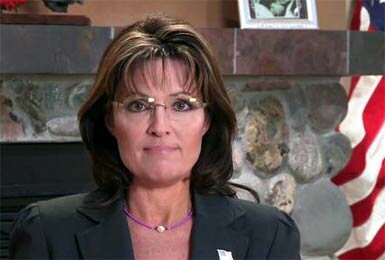 Former Republican Alaska Gov. Sarah Palin, who has been one of many blamed for the deadly Tucson, Arizona shooting that almost took the life of Democratic Rep. Gabrielle Giffords, has released an 8 minute video response.

Rep. Gabrielle Giffords was shot in the head on Saturday, January 8, 2011 outside a Safeway grocery store in Casas Adobes at her first "Congress on Your Corner" gathering. Sixteen others were wounded and six were killed by gunman Jared Loughner, 22, who was detained by bystanders until authorities arrived.
Loughner has been charged with attempting to assassinate Giffords as well as federal government employees.
Sarah Palin's words in the video, or 'misuses of,' are being dissected by journalists and reporters across the globe after using the term "blood libel". Many are concerned that her words will harm and endanger others and if she's linking her suffering to Jews.
At the beginning of the video, Sarah Palin expresses her sorrow for the tragic incident and went on to talk about attending a Catholic Mass and hopefully it being the beginning of a healing process for the victims and the country. From around the 3:30 mark, Palin stated that "journalists and pundits" shouldn't manufacture a "blood libel" to serve only to incite the very hatred and violence that they "purport to condemn." Palin also points out there are many who claim that political rhetoric is the blame for the act of the deranged criminal and the political debate just got heated up more recently.
On last year, Sarah Palin who may be a 2012 Republican presidential candidate, revealed a map during the mid-term campaign which placed Giffords as well as 19 other Democratic-held congressional districts as achievable for GOP victory.
Is Sarah Palin being misunderstood?
Developing….
Watch video: Sarah Palin Reacts To Gabrielle Giffords Shooting and feel free to share your thoughts: