Khloe Kardashian Lands Reality Show With Husband Lamar Odom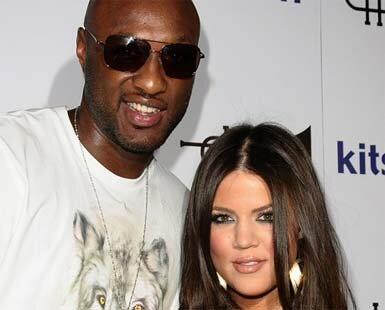 So much for Keeping Up with the Kardashians — husband and wife, Khloe Kardashian Odom and Lamar Odom, will be the faces of their very own new reality TV show.

This Spring, fans of the couple will get a chance to watch the two live their daily lives on television.
Fans of Khloe Kardashian Odom will get a chance to see her juggle her career and family, while her hubby juggles with playing for the Los Angeles Lakers, focusing on Khloe and his children (Destiny and Lamar Jr) from a previous relationship, all while creating a foundation for their own family.
We're certain Khloe Kardashian and Lamar Odom will be watched due to the Kardashian popularity, Khloe Kardashian and Lamar Odom's appeal, laid back attitudes and uniqueness.
As with any reality show, most certainly there will be some type of drama whether it will be from Khloe's own family or from Lamar Odom's ex-wife Liza Morales whom he had his two children by. Whatever the case, the show will not be a snoozer…. at least we hope not.
Currently the show is reported to have no title and will begin taping sometime around March.
We know the title will have to be catchy, we're talking about dollface Khloe.